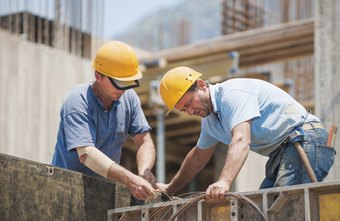 Amount of Money You Need To Retire.
With the demands of running a young family or saving up for a mortgage to buy your first house, retirement seems an option that is too far out. Retirement is only thought about at fifty by many people and they fail to see its significance in earlier years. You may feel hopeless about this as it is too late do anything about it.
Many people choose not to think about old age due to the preconceived notion that it is about being ill constantly, lost mobility or loneliness. These are just but some psychological barriers that inhibit our thought with relation to aging. If you happen to be troubled financially, all the additional reason not to think of retirement as you may fear that you'll spend a part of your income on a retirement fund.
These barriers are however psychological and can be fought back by data and tried facts. These tips will not only assist you to strategize for your retirement but also to prevent you from thinking that you are putting an excessive amount of money into your retirement plan instead of celebrating your younger years with friends and family.
Retirees need to have enough funds to cater for housing, clothing and other needs like heat in their homes and light. In other cases they will need to go out for their dinner out somewhere or opt for a vacation to someplace. All this adds up to quite a great amount of cash and you are able to estimate your expenses once you retire.
Start by knowing the expenses that your employer covers for you when you become a retiree like an insurance, an automobile, or accommodation. Calculate what this would cost and add it to your monthly earnings. On top of this, input additional expenses like health care or travelling expenses just to mention but a few.
The step that follows is removing the expenses that will no longer be useful to you. When you have debts that will be totally paid by the time you retire, you can also remove them from the sum like mortgages. Finally, you may assume that you will have no dependents, as your children will be independent by this time and remove this expense. If you have a spouse, you also need to consider them in your plan.
You are also able to sum up to the list inheritance you are expecting to get from your elder relatives. You currently have an idea of how much cash you require to live comfortably and ready to invest on other income streams.
Using a profit sharing calculator gives you two helpful features. The first one is a tax deferral system while the second matches your payment by several employers in your account. At the top of this calculation, you may currently have that excellent savings arrange at the time of retirement.
You may add on your retirement plan by investing in buying or renting a house with the help of a management agency. You should start this as early as possible to avoid being broke in your old age.